Being a Purina Certified Expert Dealer means that we offer a complete line of quality Purina feed products and have knowledgeable associates who care first about our customers, and their animals. Training is a key element for our Certified Expert staff and you can depend on us for Certified Expert advice!
Bulletin Board
Thank you for visiting Lakeside Country Store; Where there is always room to park your horse!
Have you seen our extended sale items? Take a look at these great specials here:
http://bit.ly/MPQxoP
Protect your equine friend from flies, mosquitoes, lice and gnats with Bronco Fly Spray. Now on sale for $9.99!
Weaver Cinches and Classic Ropes are 15% off until August 2nd! Stop by and browse our wide selection.
Expert Articles & Advice
July 1, 2014
We all love spending those long summer days outdoors with our pets. Let's face it, they're our furry companions and wherever we go, they go too. Keep in mind that like humans, not every pet can stand the heat.
July 1, 2014
The pool is a great place for your family and pets to spend their summers. It's the perfect solution to cooling down, soaking up some sun, and having lots of fun. However, like with small children, your dog can potentially be at risk of getting hurt if not properly supervised.
Special Offers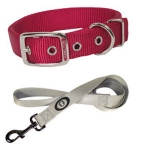 As part of our extended sale, Hamilton Leashes & Collars are 25% off!
Valid 7/14 - 8/02/2014
Quick Contact & Hours
Mon - Fri
8:00 am - 7:00 pm