Being a Purina Certified Expert Dealer means that we offer a complete line of quality Purina feed products and have knowledgeable associates who care first about our customers, and their animals. Training is a key element for our Certified Expert staff and you can depend on us for Certified Expert advice!
Bulletin Board
Thank you for visiting Lakeside Country Store; Where there is always room to park your horse!
Chick Days is coming up! Circle those calendars for March 14th!
Expert Articles & Advice
February 1, 2015
You're the best protection your birds have. By taking the necessary steps, you can reduce the risk of disease-causing germs going to or coming from your home or farm.
February 1, 2015
If you had pulled me aside when I was younger and asked if I knew the difference between store bought and fresh farm eggs, my response would most likely be, 'eggs are eggs. ' Basically, I didn't think there was a difference and all eggs were just delicious.
Events
3/02/2015
Get ready for Ladies Night at Lakeside Country Store! Join us on Monday, March 2nd at 7pm. We'll be chatting about various Equine topics. There will be snacks provided and guest speakers will be joining us as well!
3/14/2015
Get ready for Chick Days at Lakeside Country Store! We'll see you on Saturday, March 14! Stop by to see the 2015 Chicks, pick up some new feed and supplies. Also, stop by to see if your name was chosen for our Mascot!
Special Offers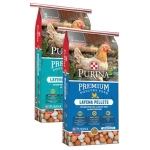 We know it's time to order those new Chicks!
Valid 2/01 - 2/28/2015
Purina® Equine Videos
Purina® SuperSport™ Supplement -- Proven, Faster Recovery
We're excited to introduce SuperSport™ amino acid supplement — proven to speed recovery* and help horses be ready for what's next.
More Videos brought to you by Lakeside Country Store !