Being a Purina Certified Expert Dealer means that we offer a complete line of quality Purina feed products and have knowledgeable associates who care first about our customers, and their animals. Training is a key element for our Certified Expert staff and you can depend on us for Certified Expert advice!
Bulletin Board
Our Mobile Site is LIVE! Bookmark www.lakesidecountrystore.com & check out our coupons, specials, & events 24/7 with your smartphone!
Thank you for visiting Lakeside Country Store; Where there is always room to park your horse!
The Wings of Hope Benefit Horse Show has been postponed until September 7th at the Mills County Fairgrounds.
http://bit.ly/MPQvgz
Expert Articles & Advice
August 1, 2014
They say raising poultry is all about feed, water, heat and light. But in the summer, beating the heat is a top priority. Severe heat stress can affect egg quality, size and hatchability. It can also increase the rate of mortality.
August 1, 2014
The pool is a great place for your family and pets to spend their summers. It's the perfect solution to cooling down, soaking up some sun, and having lots of fun. However, like with small children, your dog can potentially be at risk of getting hurt if not properly supervised.
Special Offers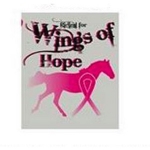 Stop by the Mills County Fairgrounds in Malvern, IA for the Wings of Hope Benefit Horse Show on Sunday, September 7th!
Events
9/07/2014
Lakeside Country Store has partnered with Council Bluffs Saddle Club for the double judged benefit show. All proceeds will be donated to Wings of Hope to help cancer patients and their families. Join us at the Mills County Fairgrounds in Malvern at 10am